Introducing the latest hardware solutions for your grocery retail POS system!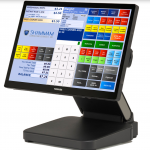 Our Toshiba TCx810 and TCx370 POS systems are designed to help grocery retailers streamline their checkout process and provide a smooth, seamless experience for customers. With powerful processors and large, easy-to-read displays, these POS systems are fast, reliable, and user-friendly. 
In addition to the Toshiba POS systems, we also offer Datalogic 9800 scanner scales, which are perfect for grocery retailers who want to accurately and efficiently weigh and price produce and other items. The 9800 scales feature high-resolution cameras and advanced software, making them a reliable and accurate choice for any grocery retailer.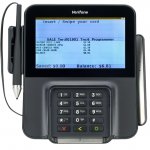 To complete your POS system, we also offer VeriFone MX915 and M400 pin pads, which provide secure, convenient payment processing for customers. With high-resolution displays and a sleek, modern design, these pin pads are a great addition to any grocery retail POS system. 
Combined, these hardware solutions provide a complete, integrated POS system that will help grocery retailers improve their operations and provide a better experience for their customers. Contact us today to learn more and to get started with your new POS system!