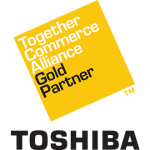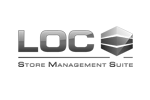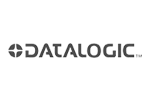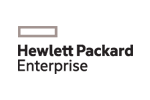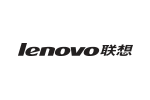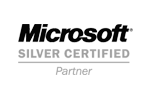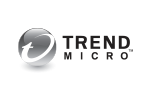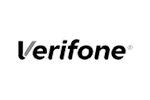 Why Clients Choose Shammam Consulting
Expert Professionals
Our team of professionals are handpicked for their skills, intelligence and attitude; it takes all three to provide great service to our clients.
Complete Retail Solutions
From grocery retail, hardware, software and services to financial, development, process engineering and backups, we have our clients covered from A to Z.
Global Presence
With resources and team members Worldwide, we are 100% dedicated to keeping our clients running and successful anywhere in the World.
Relationships First
Our team understands the value and unique opportunities each client brings, our passion is your success both short-term and long-term.
Friendly Help Desk
We understand there is never enough time, our dedicated staff is standing by, ready to take your call and prioritize, assign and resolve issues
We Empower Customers
We empower our clients with their solutions, so they understand their environment and focus on how to stay successful and achieve their goals.
Dynamic Problem Solvers
Our team of dynamic, capable, tenured and professional highly experienced employees offer creative thinking and problem solving.
Extensive Knowledge Base
We share in a large National network of technical experts for collaborative problem solving and shared customer service experiences.
Create Comprehensive Clinical Documentation with Dragon® Medical One
What Customers Are Saying!
"I have worked with Bradley and his Shammam Consulting team for more than 10 years. Their skills, dedication, integrity, follow-up and efficiency are nothing short of outstanding. They are unique in that they possess very deep and broad experience in complete multi-unit retail, foodservice and distribution processes which in turn helps them deliver highly relevant and value added services and products to our businesses in a very cost effective manner. I highly recommend them and look forward to an expansion of our relationship with Bradley and his team."
- Saad Nadhir – Owner, PCS Mobile Solutions, SPX Global and TLC Medical Transport -
"Shammam Consulting has played a significant part in the technological growth of our business. Bradley Shammam and Cesar Velez have expertise that has helped us advance forward to be able to easily share information amongst our staff, to increase productivity, and provide a transparent environment. What used to be a frustration amongst our company has been changed to positive feedback. Their knowledge and expertise has not only been impressive, but has allowed us to feel more secure knowing that they truly value our data and security as if it was their own. Their responsiveness is beyond exceptional and has helped…
- Information Technology, Paradigm Tax Group -
"Solid and precise!! Besides having fantastic customer services which is what you would expect from a consulting company, Shammam Consulting also brings: innovation; a way of improving a business process so that you can focus on what really counts: action dictated by quantitative information."
- Ricardo Camberos – Director of Accounting, Daphne's Greek Cafe -
www.daphnes.biz
"Shammam Consulting is unique in its value proposition.  They are nimble, service oriented, cutting edge, and genuinely nice to work with.  In addition, their strong business acumen makes their counsel particularly useful and relevant.  I would recommend them to any business, large or small."
- Ben Greenberg – CEO Mile Rail, LLC -
"The team at Shammam Consulting Services has been a great asset to our company and in the past year has helped us make enormous technological leaps. They put us on an updated server, standardized our office hardware, installed Windows 7 on all our computers, and helped us get direct email accounts and BlackBerries for our staff.The Helpdesk Staff's responsiveness and expertise have repeatedly and positively impacted our company's ability to continue our day to day operations and meet our clients' needs. The team went above and beyond when they assisted us in a sales proposal by hosting a large document…
- Laura Rascon – Customer Service, Professional Maintenance Services -